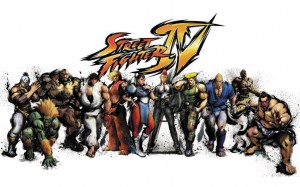 Super Street Fighter IV is a must own for fighting game fans. I have played Super Street Fighter IV on the Xbox 360 and Nintendo 3DS and I must admit that it is much more fun on the 3DS. The graphics are actually comparable to the Xbox 360 and yet the Nintendo 3DS is in 3-D!
I know what you're thinking, how can the Nintendo 3DS be better than an Xbox 360? Th

e controls must be more difficult right? Wrong. The controls are actually very similar with the new analog stick for the 3DS and they make it even easier to do combos with the touch pad (kinda cheap really). What about being able to challenge people online? You can do that too on your Nintendo 3DS version of Super Street Fighter IV as well.
The only thing that Xbox 360 has over the Nintendo 3DS version is the ability to play with someone if you don't want to go online.
Now lets get to the Gameplay, Super Street Fighter IV adds 10 new characters to the original Street Fighter IV set of characters making it a total of 35. The developers added more levels and achievements as well. You can also notice that this game flows a little smoother than the original Street Figher IV. The punches and kicks seem to be dead on with the timing of the visuals. One thing that they should have implemented was a new boss because Seth gets a little boring after the 20th time. If you play arcade mode with the default settings you can battle Gouken after the last match against Seth. You can do this if you did not lose a single round, have at least two perfect rounds, executed ten first hits, and performed five Ultra Combo or Super Combo finishes. That's not hard right newbs!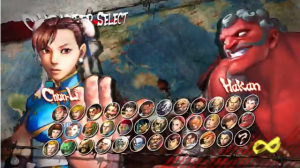 Super Street Fighter IV rates:
Gameplay 8/10 A very fluid fighting game for the Nintendo 3DS, and it's currently the top rated one. Not to mention the amount of characters available and it's the first 3-D Street Fighter!
Graphics 8.5/10 I was literally amazed how well the developers implemented the 3-D graphics into a 2-D fighting game. It's comparable to the Xbox 360 graphis except in the palm of your hand.
Auido 7/10 Just your normal Street Fighter sound tracks with the ever lasting "Hadouken" sound effects when utilizing special moves
Replay Value 8/10 Lets face it, Street Fighter has been around for over a decade (almost 2) this game can always be picked up and played.
Have Super Street Fighter IV for the Nintedo 3DS send me your friend code and we can play against each other! If you have it on Xbox 360 add my gamertag, ASG Bilbo. If you're really into fighting games check out my review for Marvel vs Capcom 3
Check out this video of Super Street Fighter IV game play for the Nintendo 3DS!