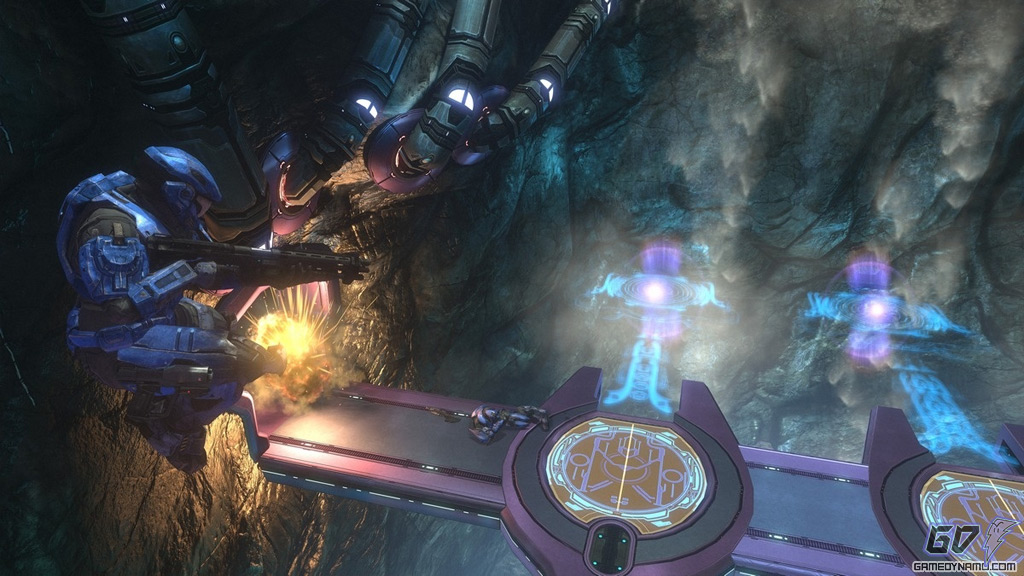 It has been 10 years since the first Halo game of the franchise was introduced on the original Xbox and paved the way for first person shooters on the newest generations of consoles.
Fortunately, the developers over at 343 Industries celebrated the 10th anniversary of Halo with a remastered version of the original Halo. Halo Anniversary Collection was built using the same software engine that was used for the original Halo so the look and feel of the original game are completely there. The graphics however have received a few steroid injections and look more up to date. One of my favorite features of Halo Anniversary Collection is that you can press the back button at any time during the campaign and revert back to the original graphics.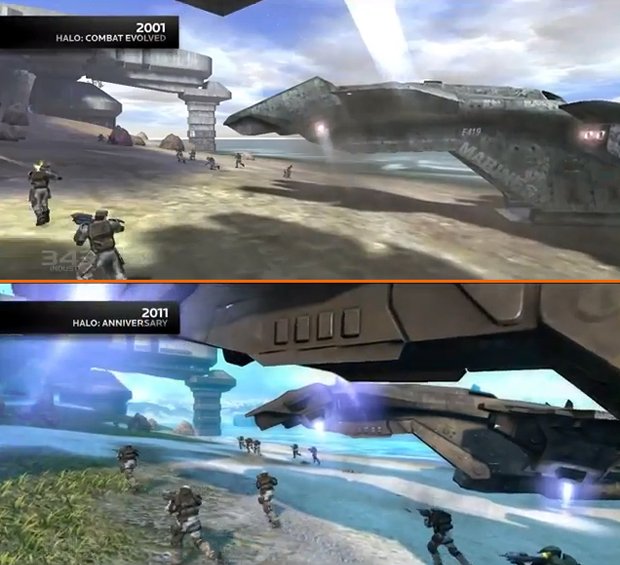 At any moment of the game you can notice a difference between the orignal Halo details and the details of Halo Anniversary Collection. 343 Industries did a really good job on staying true to the feel of the original Halo which not only brings a faint nostalgia but some moments make you feel like Deja Vu. If you played the original Halo 10 years ago and haven't touched it for almost a decade then you will know what I'm talking about when picking this game up again.
Halo Anniversary Collection Multiplayer oddly enough uses Halo Reach's multiplayer engine so your gear and rank from Halo Reach is carried over into this game as well. The multiplayer seems very balanced like how Halo 2 used to be, where it actually requires skill to go on killing sprees rather than just finding a hammer or rockets (newbs). The avaiable playlists right now are somewhat short but I assume more will be added on later. You can select from 4×4 team battle/objectives, Big team battles, FFA, and classic 4×4 team battle/objectives.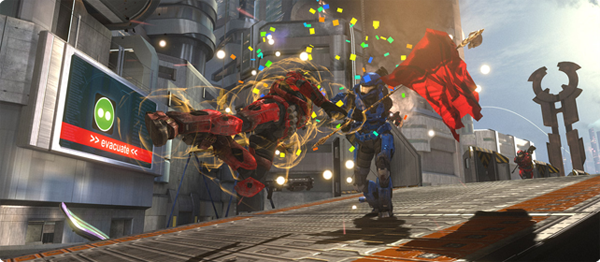 The current maps that are available are: Beaver Creek / Battle Canyon / Battle Creek, Damnation / Penance, Timberland / Ridgeline, Prisoner / Solitary, Hang 'Em High / High Noon and Headlong / Breakneck. I'm assuming more classic maps such as Blood Gultch and Waterworks will be leveraged for DLC map packs in the future.
Halo Anniversary Collection Rates:
Gameplay 9/10 Haven't had this much fun playing Halo multiplayer since Halo 2 which came out in 2004. The campaign is pretty decent as well, I'm just happy that I can play the Maw on legendary over Xbox Live now.
Graphics 8/10 343 Industries did a great job on keeping the original feel and experience of Halo while remastering the graphics and details of the game. Hopefully more classic games will follow suit (Original Smash, Star Wars battlefront) .
Audio 8/10 The classic Halo theme song is implemented throughout the game with the usual combat sound effects so I'm happy.
Replay Value 9/10 The original campaign on Co-op plus the multiplayer is going to take many hours of Americans free time.
Halo Anniversary Collection is not only reasonably priced at $40, it also comes with redeemable codes for a Halo Reach map pack, and a Spartan suite for your avatar. This game is a must buy for any Halo fans especially if you have been waiting for 4×4 Capture the Flag on Blood Gultch as long as I have.